Objectives
Formed in 1997, The Friends of Cannizaro Park ("the Friends") is a registered charity based in Wimbledon Village in south west London.
Our charitable efforts are focussed on two objectives.
Supporting park-owner the London Borough of Merton (LBM), the Friends works to maintain and renovate Cannizaro Park. This is our primary objective. To address park maintenance, the Friends runs a weekly volunteer gardening group, whose total hours match those of the park's full-time gardeners. In addition, the Friends aims to complete at least two renovation projects each year, involving more complex re-design and planting of areas within Cannizaro Park. The Friends also works with LBM to facilitate publicly funded maintenance.
The Friends seeks to enhance appreciation and enjoyment of Cannizaro Park, through engagement with park visitors and our local community. Through a range of communication media and an events programme, the Friends seeks to inform park visitors about the nature and landscape of Cannizaro Park, and increase their enjoyment of this local heritage site.
The charity is run by a small committee of ten trustees ably assisted by a group of approximately 60 volunteers. Our gardening team numbers around 40 people, and twenty organisational volunteers help with visitor-facing activities.
Achievements
2021
2022
Rose Garden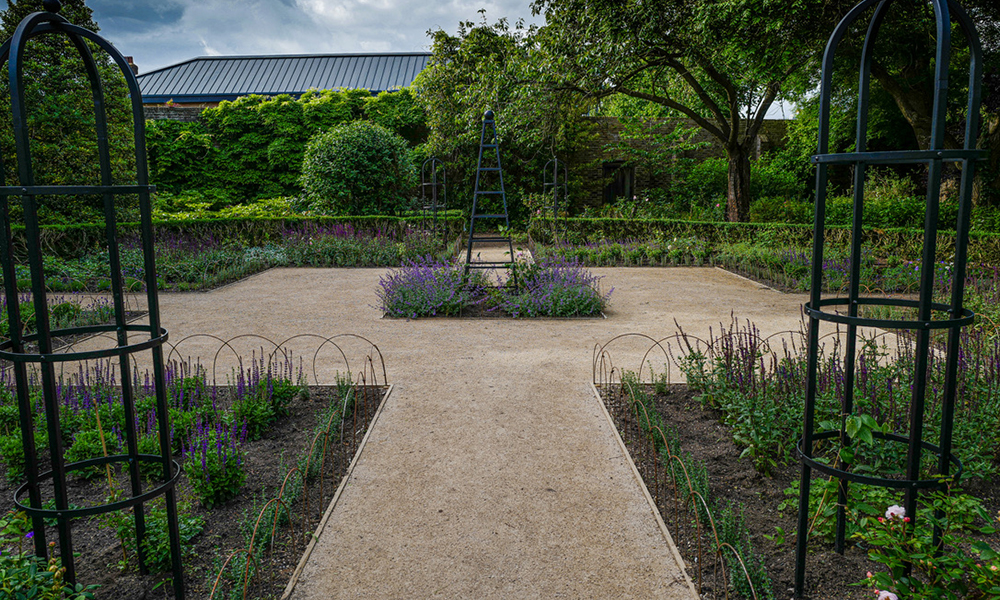 Both plants and pathways had suffered significant degradation since LBM's original planting of this area in the 1950s. A new design by partner Landform was sensitive to the original vision, while providing improvements in accessibility, wildlife-friendly planting and spaces to enjoy the wider range of planting. Hard landscaping was again funded by LBM, with topsoil and planting financed by the Friends.
Transformation of Events Programme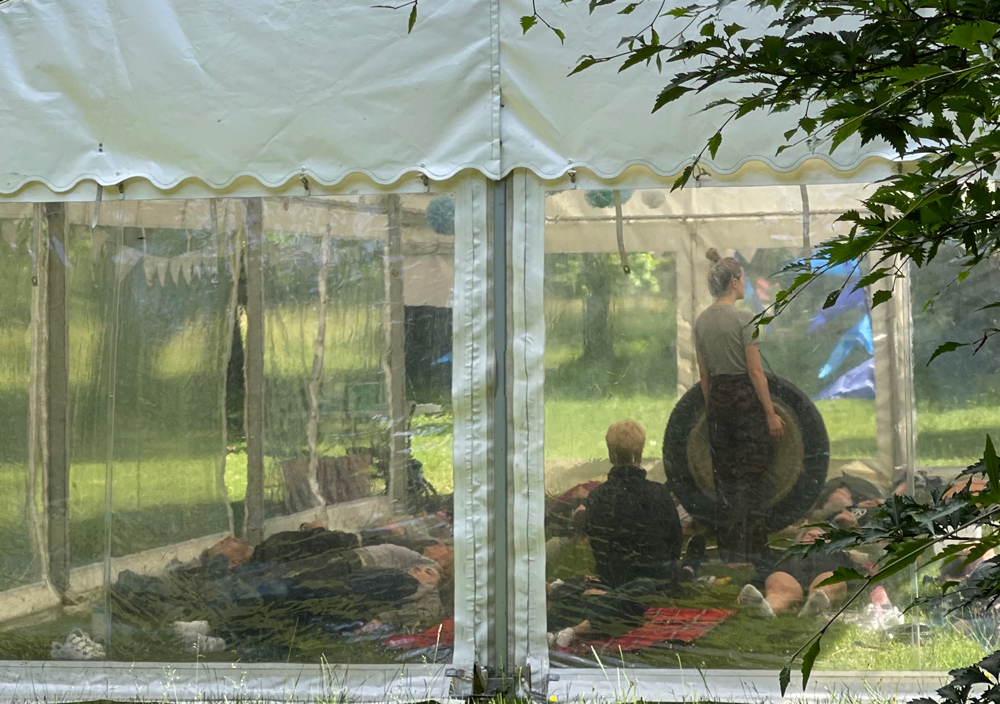 In a transformed year-round events programme, we ran a range of events for all interests: a spring nature weekend; guided walks covering park history and trees; the I-CANN wellbeing festival; and a fundraising bridge drive.
Art in the Park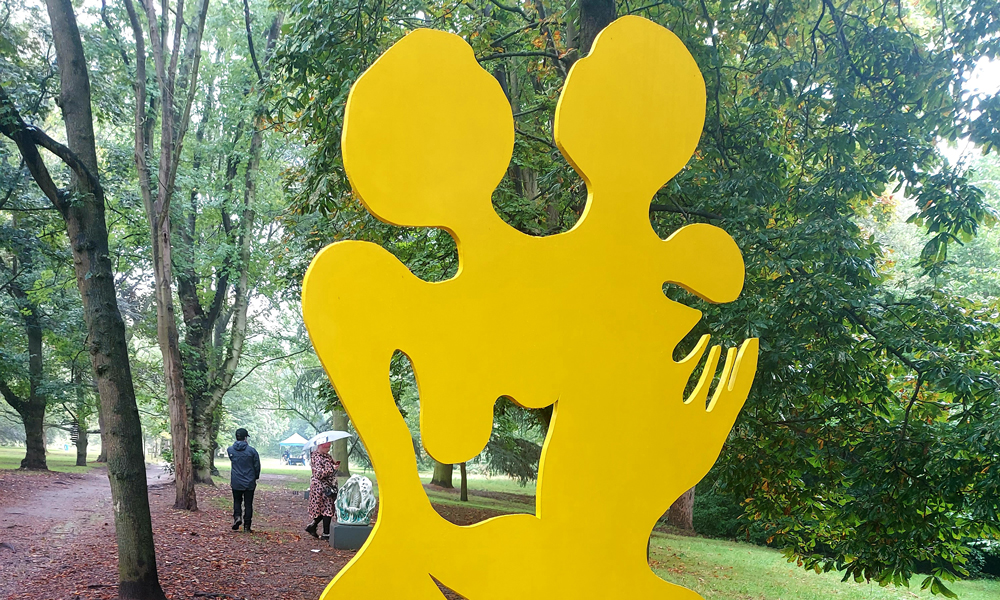 Working with external art specialists and generous local sponsors, the Friends launched this highly successful community arts event. Despite mixed weather, over 2000 people visited the art fair and sculpture exhibition and took part in art classes and the community sculpture, with many activities free to enter.
2020
2021
Front Entrance Re-Design
A strong design by our partner Landform was executed by our volunteer gardening team, and financed by crowdfunded donations from our generous community. New fencing and pathways from LBM completed the project. The Mayor of Merton performed the official opening ceremony in April 2021.
Refurbished Public Toilet Block
Following strong interest in this area in our visitor survey, Friends' volunteers cleaned, fixed and repainted the public toilet block. In a partnership, the Friends continues to oversee light maintenance, with Friends' partner Hotel du Vin managing opening and cleaning of the toilets, and LBM dealing with repairs to the fabric of the block.
Tennis Court Garden Bed Re-Planting
Volunteer gardeners removed old planting and settled in new rhododendrons and shrubs.
Tree Labelling
Marked with a QR code as well as the tree name, these labels allow visitors to learn more about Cannizaro Park's important tree collection through links to information on our website.
New Membership System
This new online system was rolled out in May 2020, facilitating easy contact with members as well as enhancing internal administration on Gift Aid and GDPR.
Step-change in Communications
The Friends began a monthly e-newsletter to over 1000 households, and re-launched our Instagram account to great success. These digital channels were complemented by regular poster updates on park noticeboards purchased in 2019/20, and our first-ever visitor survey.
Events 
Despite the cancellation of many regular events from Covid 19, we pioneered a summer well-being festival I-CANN, which was well-received by both participants and teachers.
Current Projects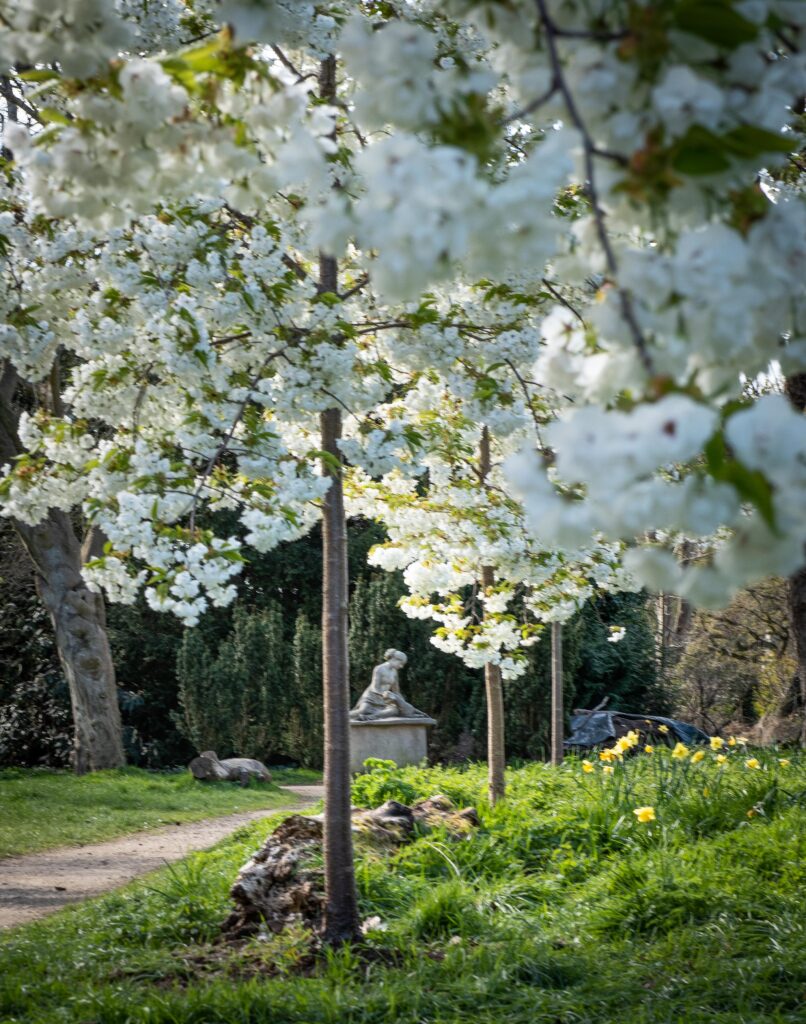 Jubilee Walk
Planned to coincide with the Platinum Jubilee year of HM Queen Elizabeth II, the existing cherry planting has been extended with new specimen trees to create an avenue of spring colour, underplanted with bulbs.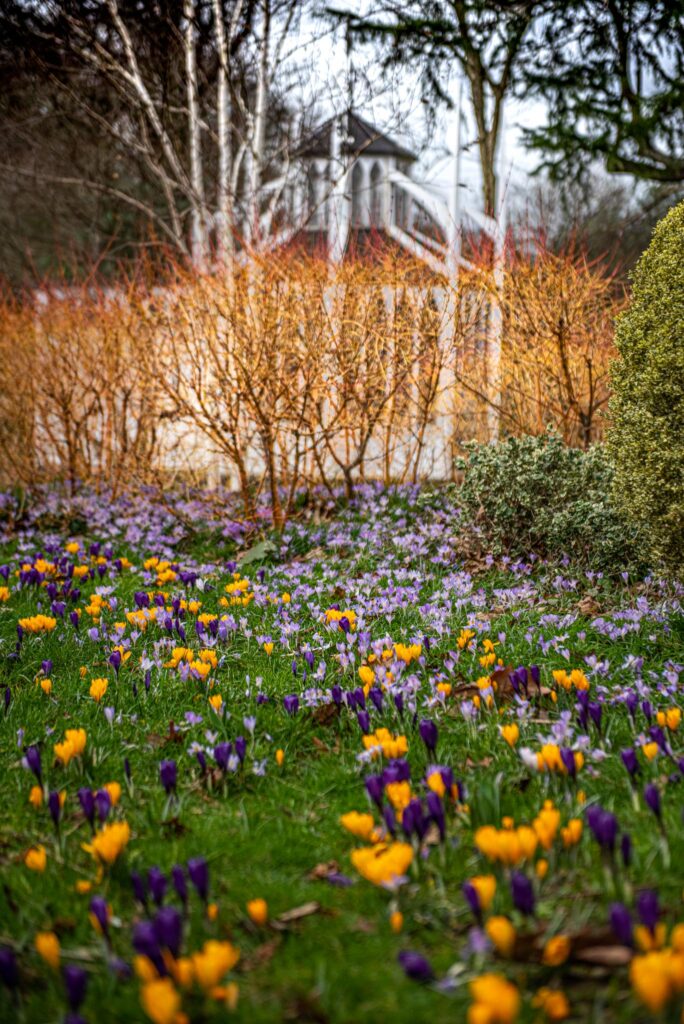 Aviary Winter Border
This prominent border close to the park entrance will be substantially re-planted to provide an outstanding winter display.
Constitution
The Friends of Cannizaro Park is a registered charity, Number 1160982
The current Constitution was adopted at our 2019 AGM and has been updated in 2022. It can be seen here with supporting Rules.
Privacy Policy
The FoCP regularly reviews its Privacy Policy, in line with best practice.
You can view the latest Friends Of Cannizaro Park Privacy Policy here.